Little Scientist
September 27, 2022
2023-04-17 10:58
Little Scientist
Little Scientist

For Grades 1-2
Designed to be your child's first baby step into the exciting world of Astronomy and space science.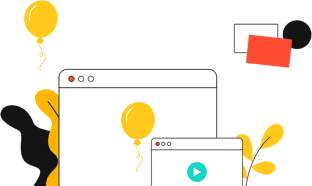 Made for artists
The biggest & best streaming art course
Let's get into the curriculum
Our unique curriculum is accredited by STEM.org and we are also  an official Space Tutor Partner of ISRO
Number of DIY kit Programs
1
DIY kit Programs
Galileo Box
Courses
Basic Astronomy
Learning Outcomes
Astronomy Foundation, Analytics, Observation, and Experimentation
Skill Enhancement
Experimentation, Critical thinking, and Cognitive Skills
Number of DIY kit Programs
2
DIY kit Programs
Robotron 1.0 & Aerowing Kit
Courses
Basic Space & Aerospace
Learning Outcomes
Space and Aerospace foundation, Experimentation, Application of Space concept
Skill Enhancement
Problem solving and Engineering design concepts
Frequently Asked Questions
Learn Astronomy and Space Science from your home
Learn basic and advanced astronomy and space science courses from your home. You can start learning both from a mobile phone or a laptop based on your convenience. All our Live classes are delivered via Zoom calls and our own Learning management platform.
Request a callback from our team
See What our Graduated Little Scientists Have To Say
A lot of parents are first overwhelmed by the idea of enrolling their kids to Space Science and Astronomy courses. But, they are amazed at how easily we break down that complex science into something their child enjoys. Listen what the young minds have to say